Connect with your social network account
Moderator: ryanadmin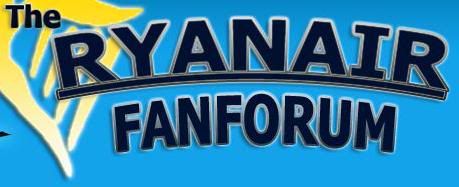 Hello to all Ryanair Fans and 'Ryanair Fanclub' Members,
Congratulations to all our members and guests- we are proud to announce 'Ryanair Fanclub' has reached a milestone:
1000 +
Registered users and
8000 +
Messages on our forum.
'Ryanair Fanclub' has proved to be a place where regular Ryanair flyers, new
passengers and general aviation fans have repeatedly visited
and ask our members for advice,  
proudly
you have not dissapointed them making this forum the biggest 'Ryanair Fanclub' on the Internet at this time.
We have recently introduced some additions and the forum website has been
re-designed and we hope the changes will be an improvement to you all.
- Navigating
the site has been made easier and we hope made clearer for all members.
- Threads
have been reduced and categorised accordingly.
- Unfortunatley we have noticed
spammers
have been frequenting the site and have tried to upset
OUR
forum so we took the step in hope to prevent this from happening in the future and Introduced a team of
moderators
. (Please remember moderators are simply volunteers and may not be associated
directly with Ryanair or the aviation industry in General). Our moderators are here simply here to help you and help ressolve any
problems you may have regarding the forum as soon as they can.
Please remember this is
OUR
forum and we hope you will find time to inform us with any ideas you have helping to improve  the 'RyanarFanclub'.
We hope the forum will grow and become more popular each year, at the same
time the 'Ryanair Fanclub'  website (
http://www.ryanairfanclub.com
) has reached 75.047 unique views since
the start on August 25, 2007.
Once again a
BIG
thank you to all our members that make the success of the 'Ryanair Fanclub' possible and may it continue for many years to come.
The Admin
You can't reply this e-mail but you can send me a
PM
or you can reply this message in this topic.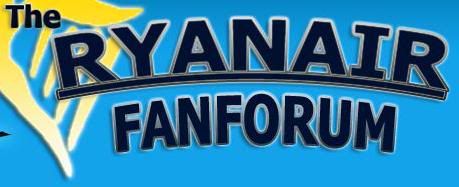 ---
---
Big thank you to all moderators and administrator.
---